Call us now:
+86 371 5512-9198
Waste Paper Ragger Machinery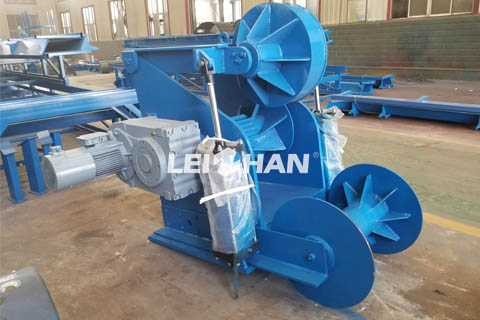 The ZTS Series Ragger is a kind of rough screen and purification equipment, which is used together with the hydraulic pulper. It is mainly used in paper making industry to remove the twined materials in the waste pulp, such as iron wire, rope, plastic and cotton yarn and so on. The twisting impurities continuously rotated and wrapped in the running process of the hydrapulper. Then they are form a strand of rope which is pulled out and discharged by ZTS Series Ragger, so that the slurry is preliminarily purified.
Main Features of ZTS Series Ragger
● Twisted rope speed flexible adjustment;
● Integrated design, installation and maintenance;
● Supporting the use of pulper, twining effectively remove debris;
● Cited Eyelet convenient, positive and negative strand adjustable steering.
For more details about this machine, please click ZTS Series Ragger. Our company also produce a set of pulping equipment. Heartily welcome to contact us if you have interest in our products:
Email: flutingpapermachine@gmail.com