Call us now:
+86 371 5512-9198
Recycled Egg Tray Making Line Machine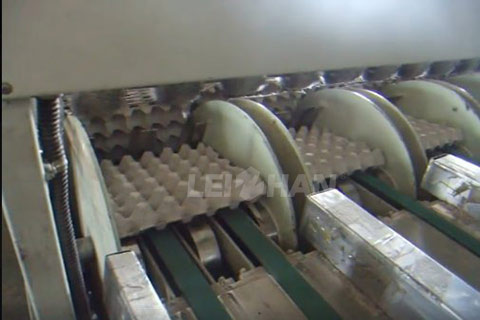 Recycled egg tray making line machine mainly uses waste paper to produce egg tray. The main making process is composed of pulping system, forming system and drying system. Our company Leizhan can provide the set of Egg Tray making Line machine.
Pulping system is mainly comprised of hydrapulper, cleaning equipment, screening equipment, refiner machine, etc. Forming system is the egg tray forming machine. We could produce the forming mould and transferring mould based on our customers request. And drying section is the very important in the all of line. When the egg tray be made over by the forming machine, the egg tray will be put on the drying section, it will be acrossed the drying channel, then can get the dry tray.
Our company Leizhan is a professional manufacturer of pulp and paper making machine. We can offer the whole paper making line, include paper pulping making line and paper machine. And we can supply kind of paper machine spare part. If you want to know more about our paper making equipment, you can contact us.
Email: leizhanpapermachine@gmail.com