Call us now:
+86 371 5512-9198
D Type Hydrapulper In Continuous Paper Pulping System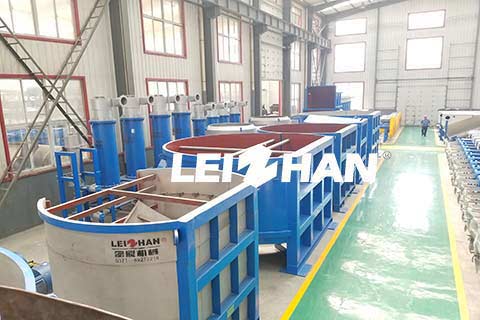 D Type Hydrapulper, Hydrapurger, Drum Screen, Grapple, Ragger, Rope Cutter form a continuous pulping and impurity removal system, which can remove light and heavy impurities in the pulper in time. D Type Hydrapulper is the main body of the continuous paper pulping system, which is used to pulp all kinds of waste paper, cardboard and broken paper.
D Type Hydrapulper can reduce the light and heavy impurities in the pulp, avoid the impurities in the pulp, and reduce the burden of the following equipment. At the same time, there is less downtime for cleaning, which improves the processing capacity of the entire system.
D type hydrapulper has changed the flow mode to make the contact between the paper and the rotor faster, which can shorten the time for pulp processing and increase the production capacity without increasing power and volume.
Leizhan is a professional manufacturer of pulping & paper making equipment. If you are interested in any of our products, please feel free to contact us for further details.
Email: leizhanpapermachine@gmail.com