Call us now:
+86 371 5512-9198
Paper Pulp Stock Washer Machine For Paper Making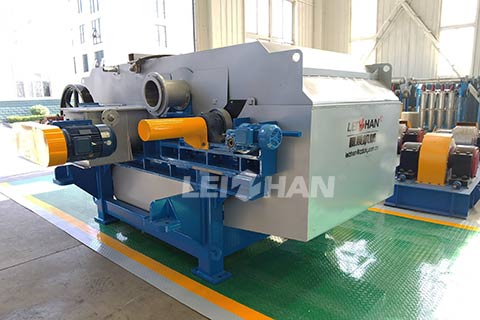 Paper pulp stock washer machine for paper making can remove ink particles, fillers and other small impurities from the pulp with high efficient. Under the action of high speed centrifugal force and mesh belt and driven roller squeezing, the ash, filler and moisture in the pulp are removed by centrifugation.
This Stock Washer Machine runs at high speed, with thin pulp layer, good washing effect, stable operation, and has outstanding advantages in deinking pulp washing and concentration.
Features Of Stock Washer Machine
1. It is suitable for all kinds of home and abroad waste paper pulp and chemical pulp.
2. High impurity removal efficiency, high dehydration efficiency, and obvious water saving effect
3. Less occupied area, large production capacity, low power.
Leizhan is a professional manufacturer of pulping & paper making equipment. If you are interested in any of our products, please feel free to contact us for further details.
Email: leizhanpapermachine@gmail.com