Call us now:
+86 371 5512-9198
High Efficiency Paper Pulp High Density Cleaner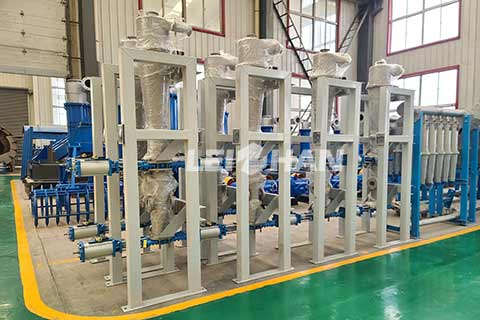 High efficiency paper pulp high density cleaner is applied to remove all kinds of heavy impurities in paper pulp, and it is suitable for commercial wood pulp in toilet paper and cultural paper production lines.
There is a pressure water backwash device at the bottom of the cleaner to reduce fiber loss. In addition, the impurity discharge port is specially designed to prevent clogging.
High Density Cleaner has a wide range of applications, and can efficiently remove impurity in the 2-5% concentration range. The impurity cleaner has a long vertebral body and a small vertebral angle, so the impurity removal effect is better.
High Density Cleaner is equipped with two pneumatic penetrating impurity discharge valves, and the gate material is wear-resistant stainless steel. And can be interlocked with PLC control system.
Leizhan is a professional manufacturer of pulping & paper making equipment. If you are interested in any of our products, please feel free to contact us for further details.
Email: leizhanpapermachine@gmail.com