Call us now:
+86 371 5512-9198
Chain Conveyor for UAE Paper Making Industry
Lately an UAE paper mill bought a Chain Conveyor from Leizhan for a corrugated paper line.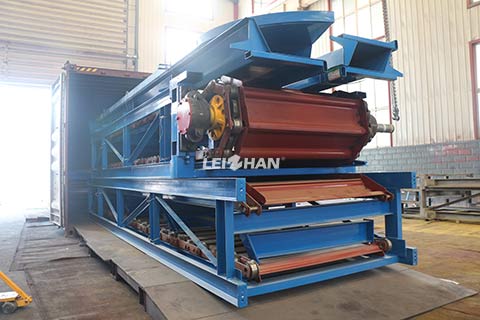 Chain Conveyor is a common used conveying equipment in paper pulping industry. It can convey various kinds of pulp board and waste paper in bulk and in bundle which can be horizontal conveyor or inclined conveyor.
Chain Conveyor Technical Data
Chain Conveyor has the advantages of large conveying capacity, high safety factor, less quick-wear part and etc.
Type: BFW
Feeding capacity: 95-300m³/h
Conveying material: Waste paper, pulp board
Motor Power: 11kw
Customer Information
Country: UAE
Item: Corrugated paper production line
Time: June 13, 2017
Leizhan provides various kinds of paper and pulp equipment. Welcome to contact us for more details.
Email: leizhanpapermachine@gmail.com